NEWSFEED Fieldays 2012 was massive!
---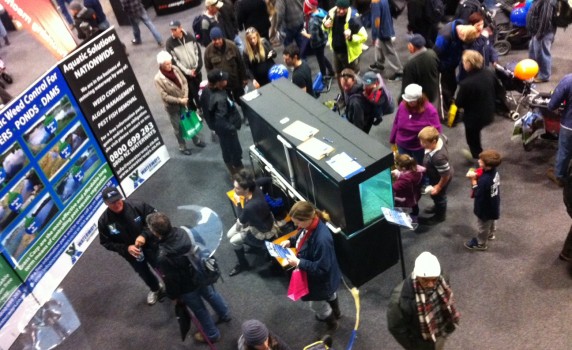 Fieldays 2012 was bigger and went better than expected!
This year we picked up over 200 appointments for site visits and easily have another 600 people genuinely interested in our services. If you are one of these people please be patient with us for now 🙂
CRT feeds thought that  we were the most popular stand in the pavilion – so much so we have been invited to join them in their marquee for the A&P shows in Hokitika & Canterbury.
The biggest draw card for us was the 1200 litre fish display with three good sized Grass Carp – all around 65-75cm.
It was also really cool to see peoples reactions to our pictures – Yes our fish actually are this effective!